Year: 2021
Version: 0.1.6 Update
Genre: 3DCG, Male protagonist, Multiple POV, Big tits, Small Tits, Animated, Titjob, Milf, Oral sex, Titfuck, Vaginal sex, Masturbation, Voyeurism, Reverse NTR
Category: Adult Sex Games
Platform: PC Game / Windows
Censorship: No
Language: English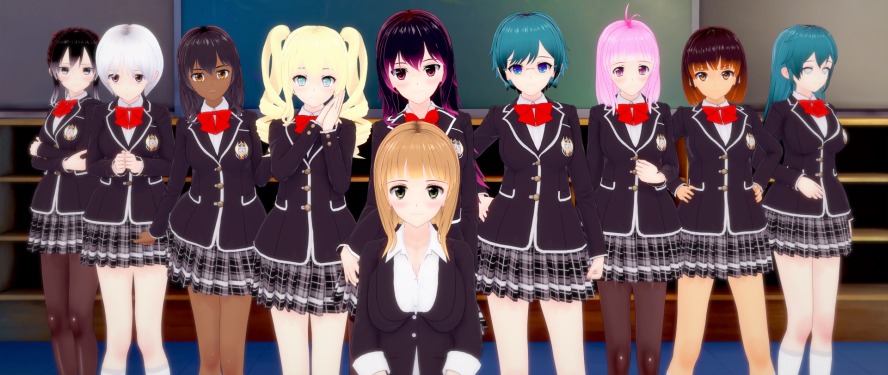 This Adult Game Presents:
Season 1
A married teacher's life is turned upside down when his wife reveals that she is wants him to have sex with his students. However, the students may be just as crazy as his wife.
Season 2
A short time after the What's Mine is Yours, a man and his cuckquean wife continue their (mis)adventures in sex with their students. Growing more comfortable in their roles, their sexual encounters become less awkward. But just as the main character was starting to get used to the status quo, several more girls decide they want to join in on the action. Plus his wife makes an even crazier request: "find a secret girlfriend."
Season 3
Having finally gotten through the year and after the students have graduated he spends time with his girl thinking she has been cucked enough and finally wants her husband all to herself. However, the day before class she drops a bomb, she refuses to have sex with him until he assembles another harem. Now, with Molly no longer "helping," it will be up to the MC to figure out a way to cuck his girl.