The Fate of Irnia – Version 0.23
Download The Fate of Irnia – Version 0.23 free adult
The Fate of Irnia – Version 0.23
The Fate of Irnia
Year:2017
Version: 0.23
Genre: adult game, Visual novel, Adventure, Fantasy, Sexy Girl, Big Tits, Adventure, Family Oral, Milf, Animation, Irnia, Animation porn game
Category: Adult Sex Games
Platform: PC / Windows
Censorship: No
Language: English

About:
Each 12 years orc's attack your homeland and each time it has enough forces only to protect itself but never to strike back.
Your father was a hero of the last attack, who unfortunately passed away from unknown diseaseon your 17 th birthday.
He left you alone with your mother,your sister and a gift box that you can open only when you reah full age.
That was one year ago.
New in Version 0.23:
– Continuation of Mother Romance route with over 5k new words.
– One SFW scene, anal scene with mother (4 images), cowgirl scene with prostitute (4 images) and a scene with secret character (4 images).
– Opportunity to upgrade Capital's barracks, send soldiers on expedition and more.
– Voice cover for mother sex scene and cuddly scene.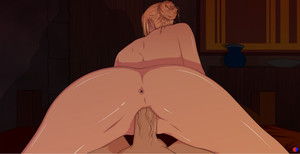 Keep2Share no longer accept extreme content