Year: 2023
Version: 1.2.1 Update
Genre: school porn, school sex, mind control, seduction, big dick, wet pussy
Category: Adult Sex Games
Platform: PC Game / Windows
Censorship: No
Language: English
This Adult Game Presents: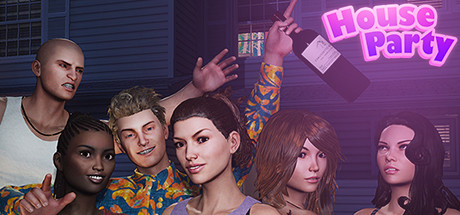 The House Party game is similar to a lot of the browser-based games where your choices influence your success as you progress in the game, but it plays like a first-person RPG with interactive game models, characters, and physics, like the aforementioned Leisure Suit Larry.

My inclination is to take these games in a much more raunchy direction than the LSL series however. The games will be ripe with foul language, nudity, and sex. There isn't much of a story to play though right now, just a few objectives to complete while I work on the gameplay mechanics. There are multiple story-paths though and different outcomes based on your decisions.