Hack'n Stalk 3 – Version 1.0 Beta Final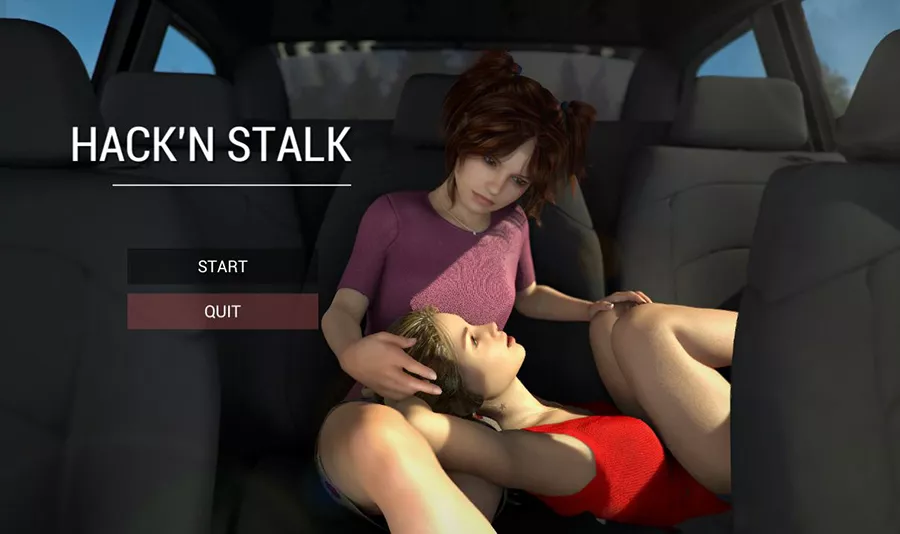 Hackn Stalk Adult Game
Year:2018
Version: 1.0 Beta Final
Genre:  Visual Novel, Adventure Game, Threesome, All sex, Voyeur Game, RPG
Category: Adult Sex Games
Platform: Pc Game / Windows
Censorship: No
Language: English
This Adult Game Presents:
This is a sequel to the game Hack'n Stalk (released and completed earlier in 2017). This new game is an "expanded universe" where you'll visit the city of Riverside, use your skills and high tech devices to corrupt a strict family into a naughty life style. As the first game, this one mixes elements of visual novels, RPGs, click and point adventures and action minigames.​
 New in Version Beta Final
It adds a short closing hot scene and epilogue to the game (based on Amy's corruption). It also changes some dialogs and interactions in prior scenes to reflect the game's shorter scope.
Playing from the start will make more sense to the new scope, but saves from the last version can be loaded.

Download file – 140.6 MB
Download for free this amazing porn game. Hack'n Stalk 3 – Version 1.0 Beta Final is a free adult game that can be described by following tags: adult game, adventure game, all sex, free adult game, rpg, Stalking, threesome, visual novel, Visual Novele, voyeur game. The latest update for this content was made on December 4, 2018but stay tuned and follow us to receive all new updates and releases. Also, we come with high quality game updates every day, as well you can check all new adult games and sex games, download them and enjoy an unique experience. Our 3D Adult Games offers an amazing experience that determes you to play and replay them. Enjoy this free adult content and the rest of high quiality porn on AdultGamesOn.
Installation issues?
If you are having trouble installing the game, check out the install and play tutorials