Daughter of Essence – Version 0.60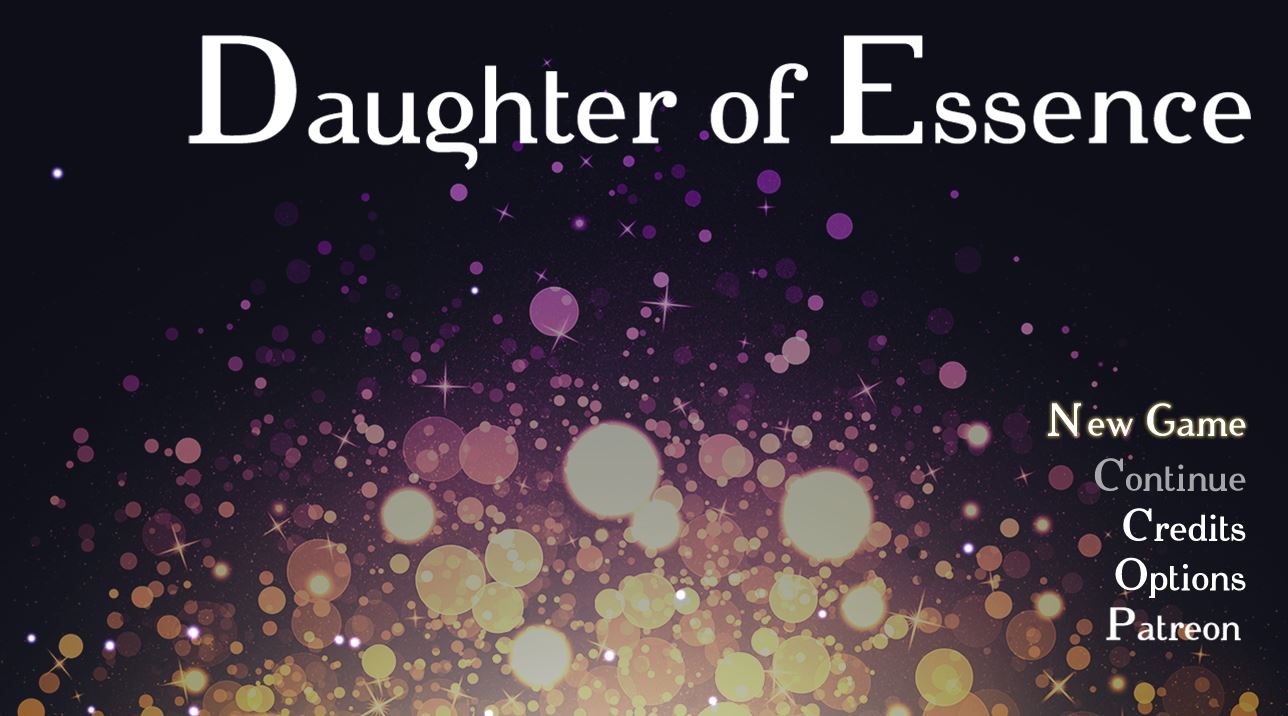 Year: 2018
Version: 0.60 Update
Genre: Adult Game, 2DCG, Big Boobs, Masturbation, RPG, Fantasy, Adult fantasy, Arcade, adult arcade
Category: Adult Sex Games
Platform: Pc Game / Windows
Censorship: No
Language: English
This Adult Game Presents:
In Daughter of Essence, you play as Mercy, a young woman who just wants to be free.
Free from obligation, free from the oppressive watchfulness of her family, and free from the harsh laws of the empire. As one of the only living daughters of essence, however, freedom is not so simple. The Oldlight empire and the Church both want her captured, and countless other factions want her strange gifts for their own gain.
To be truly free, you must be willing to sacrifice.
New in Version 0.60:
Added Dalkon & Brandis scene art
Added new NSFW Scene (F/F, S&M)
Added new Witchdale departure and cove arrival scenes
Updated some of the cove residents to reflect the progression (WIP)
Updated scene library
Updated Witchdale fishing/mining spots to reflect sprite/portrait changes
Updated Witchdale and the cove to automatically detect whether mounted or not and adjust speed accordingly
Added new dialogue to Witchdale citizens
Fixed some issues where Mercy could revert to an old costume when transfering maps on Orus
Fixed an issue where the Carvannah gate map didn't properly darken at night
Fixed a mapping inconsistency between the Carvannah gate and docks
Added a new WIP system for visible party members. This system is designed with the intention of Orus being visible, but may behave strangely with old save files.

Download file – 517.4 MB
Download for free this amazing porn game. Daughter of Essence – Version 0.60 is a free adult game that can be described by following tags: 2DCG, adult arcade, Adult fantasy, adult game, Arcade, big boobs, Fantasy, masturbation, rpg. The latest update for this content was made on December 22, 2018but stay tuned and follow us to receive all new updates and releases. Also, we come with high quality game updates every day, as well you can check all new adult games and sex games, download them and enjoy an unique experience. Our 3D Adult Games offers an amazing experience that determes you to play and replay them. Enjoy this free adult content and the rest of high quiality porn on AdultGamesOn.
Installation issues?
If you are having trouble installing the game, check out the install and play tutorials