Chloe18 – Vacation Version 1.01
Chloe18 – Vacation Version 1.01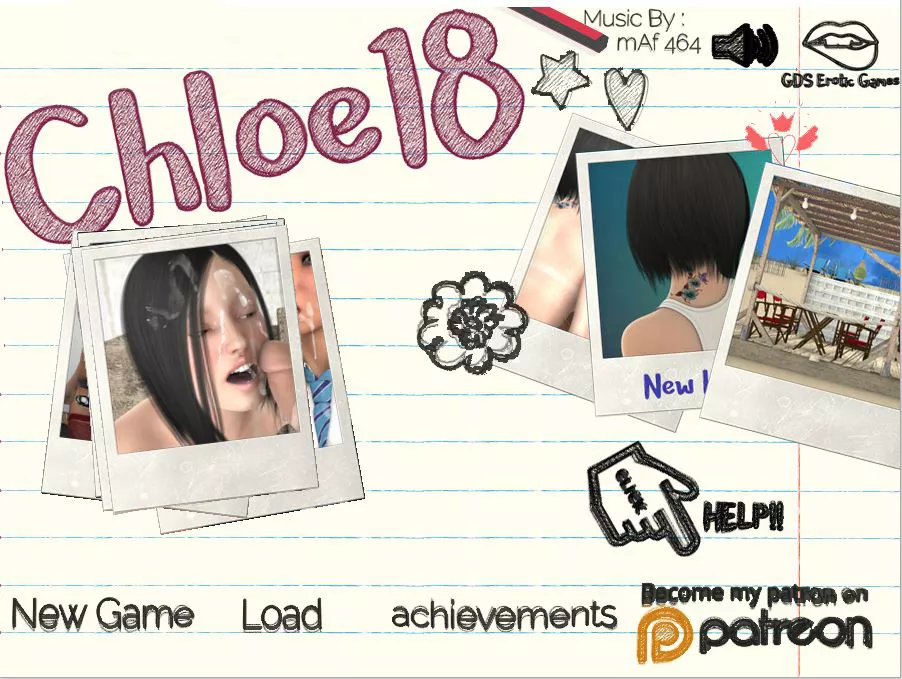 Year:2018
Version: Vacation Version 1.01
Genre: Adult Game, lesbian, oral, all sex, cheating, simulator, deep throat, big tits, school, small tits, voyeur, hardcore, all porn, adult adventure
Category: Adult Sex Games
Platform: Pc Game / Windows
Censorship: No
Language: English
This Adult Game Presents:
Meet Chloe,
After having her dream destroy she decide to change her live around, you have full control of how she does that…
Added several new places to the school grounds: Second hallway, gymnasium, Girls dressing room, club room. Events-only: Principal's office, storage room.
New in this version:
Lots of new scenes(over 30 animations)
New people to meet,
New places to go
table RPG with the nerds
Play the cupid with her friend,
Or just have fun in the bar's bathroom
Severel bug fixed
Game balanced,
All stats have a use
File can be exported from the original Chloe18 to befriend some people faster(it happens automatic)
HTML5 version is now working 100%
New bugs were added
And much more

Download file – 450 MB
Download for free this amazing porn game. Chloe18 – Vacation Version 1.01 is a free adult game that can be described by following tags: Adult adventure, adult game, all porn, all sex, big tits, cheating, deep throat, deepthroat, game, hardcore, lesbian, Oral, school, Simulator, small tits, voyeur. The latest update for this content was made on August 12, 2018but stay tuned and follow us to receive all new updates and releases. Also, we come with high quality game updates every day, as well you can check all new adult games and sex games, download them and enjoy an unique experience. Our 3D Adult Games offers an amazing experience that determes you to play and replay them. Enjoy this free adult content and the rest of high quiality porn on AdultGamesOn.
Installation issues?
If you are having trouble installing the game, check out the install and play tutorials